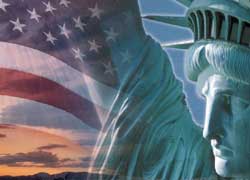 There have been many questions raised with regards to marriage in Thailand. Getting married in Thailand raises issues of Thailand Visas , US Fiancee Visas and US Spouse Visas. Let look at the basics being asked.Speak to us today about you marriage in Thailand and about a US or UK spouse or fiancee visa from Thailand. Our office in Chiang Mai does many of these each year.
What kinds of marriage visas are there?
There are three widely recognized marriage visas.  One applies to people who get married in Thailand.  The K-3 Marriage Visa applies mostly to Americans who wish to take a Thai spouse back to the United States.  The K-1 Fiancé Visa applies to engaged couples
Who can get married in Thailand?
Practically anyone!  Two foreigners can get married in Thailand or a foreigner can marry a Thailand citizen.  In both cases, you simply need to provide proof of medical help, proof of income, proof of your single status, proof of death or divorce if you have been married before, and proof of your identity.
What are the benefits of getting married in Thailand?
Beautiful scenery, for one.  For another, it is far less costly to get married in Thailand, even given the fees required to register for marriage.  You can throw a really fancy wedding at very little cost.  As mentioned, there are many breathtaking locations where you can set the scene at your wedding, and there are many romantic honeymoon destinations right in Thailand as well.  Furthermore, if you marry a Thai national and intend to stay in the country, you can own property and buy or build a house.
Which documents do I need when getting married in Thailand?
You need your passport, a copy of your divorce decree if divorced or a death certificate of your late spouse. Also you need an affirmation to get married form your embassy in Bangkok. Your Thai fiancee needs her ID Card, House Papers (Tabian Baan) and her divorce decree or death certificate if her husband had passed away.
How long does it take to register my marriage?
On average it can take 2-3 days depending on the speed of your Embassy. The Embassy still needs to provide you with an affirmation to state that you can get married. This is the biggest holdup in the paperwork so start early and get is as soon as possible.