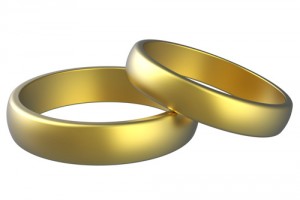 Getting married in Thailand can be a paper chase if you dont know how to register your marriage in Thailand as unlike the West the process is not automatic and you have to obtain certain documents first! Once you have had your wedding you need to register your marriage in Thailand. This starts with a visit to your Embassy in Bangkok. Out of Chiang Mai that may prove to be difficult so obtain the services of an attorney or solicitor in Chiang Mai to make it easier.
At the Embassy you need to complete forms which states that you are single and wish to get married in Thailand. If you are divorced a copy of your divorce decree would be needed. The Embassy takes your form and provides you with a types letter of affirmation which confirms that you are single and wanting to get married in Thailand. This letter of affirmation now has to be taken to be translated into Thai with your divorce decree and taken to the Thailand Foreign Affairs Department. Here they will confirm that the document is authentic and place a stamp on the back of the documents. A visit to this department takes a day and you will have to wait a few hours for it to be verified. Take newspaper with or simply let the solicitor  or attorneys in Chiang Mai worry about it.  Its your choice.
Once this has been verified usually the following day you would need to visit the District Office or Amphur to have the documents handed in and a Marriage Certificate issued. You are now married. It does take time to have your marriage registered in Thailand and most expats and tourists simply drop off the documents with attorneys to do all the leg work. Nothing is ever straight and simple in Thailand and anything to do with officialdom usually ends in frustration.  Speak to any of our attorneys or solicitors in Chiang Mai with regards to registering your marriage in Chiang Mai. Speak to us now via our toll-free US or UK numbers  or chat with us online on our chat messenger.
Do it now, it will save you loads of frustration!